Driving The Industry
The European Games Developer Federation is committed to the stimulation and development of a stable, vibrant and creative European games development sector that is competitive globally and recognized culturally.
The EGDF will act to advance the political and economic interests of the European computer and video games industry by providing a platform for collaboration and discussion between European institutions and game developers.
The federation represents some 600 studios based in Austria, Belgium, Denmark, Finland, France, Germany, Norway, Spain, Sweden and the United Kingdom, which together employ about 17,000 people. The European computer and video games industry, including distributors and students in game educations, encompasses almost 100,000 individuals.
News
25.1.2016 Unofficial Creative Europe checklist 
Once again EGDF provides unofficial checklist for companies interested in applying funding from Creative Europe programme.  Read more…
08.10.2015 How to enable digital growth in Europe?
How to enable digital growth is an EGDF policy paper summarising EGDF perspectives on the regulatory development of the Digital Single Market Area. Read more…
12.08.2015 Austrian Interessensgemeinschaft Computergrafik (IGCG) joins European Games Developer Federation (EGDF)
IGCG joins EGDF. Read more…
07.08.2015 Hendrik Lesser elected president of European Game Developer Federation (EGDF)
EGDF elects new board for the year 2015 – 16.
Read more…
Events
Submit your mobile game to IMGA awards!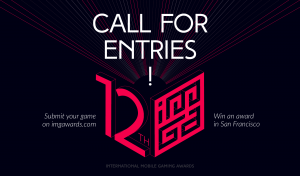 The International Mobile Gaming Awards have been celebrating the best of mobile gaming for ten years. The Awards have been the first to recognise games such as Angry Birds, Infinity Blade, Edge, Candy Crush and The Walking Dead, studios such as Supercell (formerly Sumea and Digital Chocolate), and amazing technologies like augmented reality, location based games and the first mobile MMOs. Read more… 
 EGDF supports GameSummit 2015 by Digiworld in Montpellier, France, November 16-21.2015 
The Game Summit gathers key players in the industry to share their visions of the future from industrial, technological and artistic points of view. The IDATE Game Summit team is a partner of Montpellier In Game. The members of EGDF's member associations will have a 50% discount for conference passes. For more information about the discount, please contact EGDF. Read more…
Contact
Subscribe to our newsletter by filling the form below. A confirmation email will be sent to your mailbox: please read the instruction in it to complete the subscription. You can cancel the newsletter at any time.
Events and Publications
Publications
During the years EGDF has realised a number of studies on European games industry. Read more…
Events
EGDF organizes regularly different kinds of events in Brussels and major game developer events. Read more…