Driving The Industry
The European Games Developer Federation is committed to the stimulation and development of a stable, vibrant and creative European games development sector that is competitive globally and recognized culturally.
The EGDF will act to advance the political and economic interests of the European computer and video games industry by providing a platform for collaboration and discussion between European institutions and game developers.
The federation represents some 600 studios based in Austria, Denmark, Finland, France, Germany, Norway, Spain, Sweden and the United Kingdom, which together employ about 17,000 people. The European computer and video games industry, including distributors and students in game educations, encompasses almost 100,000 individuals.
News 
EGDF condemns recent online harassment in video game community
The European Games Developer Federation (EGDF) strongly condemns the extreme attacks on and harassment of anyone based on their gender, sexual orientation, ethnic or social origin, language, disability, political or religious beliefs… Read more
The EGDF renews its board. Guillaume de Fondaumiere re-elected president of the EGDF. Hendrik Lesser elected vice-president. 
Guillaume de Fondaumiere from SNJV, the French video game trade association, will continue his duty as president of the EGDF. De Fondaumière is the CEO of the Paris based game development studio Quantic Dream, known for its highly successful titles HEAVY RAIN or BEYOND: Two souls….Read more
European game developers celebrate the success of the first round of European support for game development
The president of EGDF, Guillaume de Fondaumière comments: "European game developers applied all together almost 22.4 million euro in the first call. This clearly demonstrates the huge demand for the development support all over Europe."… Read more
Events
EGDF Supports EGDF supports Frankfurt StoryDrive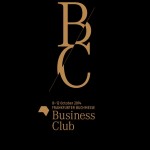 EGDF supports Frankfurt StoryDrive organised on the 10th of October 2014 during the Frankfurt Book Fair. Read more…
Submit your game to G-STAR 2014 family game exhibition
For the first time, G-STAR, the leading Korean trade fair for games, will organise an exhibition of games that are targeted for the whole family from small children to their parents and grandparents. Read more…
Contact
Subscribe to our newsletter by filling the form below. A confirmation email will be sent to your mailbox: please read the instruction in it to complete the subscription. You can cancel the newsletter at any time.
Events and projects
Projects
EGDF helps European game developers to find EU research projects they might be interested in. In addition, EGDF focuses on disseminating the results of EU projects to European game developer community.  Currently EGDF is a dissemination partner in three FP7 projects. Read more…
Events
EGDF organizes regularly different kinds of events in Brussels and major game developer events. Read more…