Driving The Industry
The European Games Developer Federation is committed to the stimulation and development of a stable, vibrant and creative European games development sector that is competitive globally and recognized culturally.
The EGDF will act to advance the political and economic interests of the European computer and video games industry by providing a platform for collaboration and discussion between European institutions and game developers.
The federation represents some 600 studios based in Austria, Denmark, Finland, France, Germany, Italy, Norway, Spain, and the United Kingdom, which together employ about 17,000 people. The European computer and video games industry, including distributors and students in game educations, encompasses almost 100,000 individuals.
News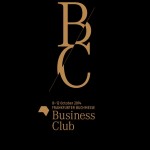 EGDF Supports EGDF supports Frankfurt StoryDrive
EGDF supports Frankfurt StoryDrive organised on the 10th of October 2014 during the Frankfurt Book Fair. Read more…
The EGDF statement on the support for concept and project development of video games under Creative Europe.
The national support schemes for video games are often realised either through tax incentives or through technology and innovation funding. Consequently, European funding for the creation of digital content itself brings significant added value and enables the realisation of culturally ambitious projects pushing the artistic limits of interactive storytelling otherwise too risky to be completed. Read more….
EGDF supports Reboot Develop 2014.
Reboot Develop 2014  conference is organised in Zagreb from April 26th to 27th 2014 Read more… 
Unofficial Guidelines For the First Creative Europe Video Game Call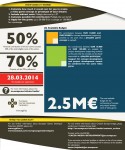 EGDF has published unofficial guidelines for the first Creative Europe video game call… Read more
Contact
Subscribe to our newsletter by filling the form below. A confirmation email will be sent to your mailbox: please read the instruction in it to complete the subscription. You can cancel the newsletter at any time.
Events and projects
Projects
EGDF helps European game developers to find EU research projects they might be interested in. In addition, EGDF focuses on disseminating the results of EU projects to European game developer community.  Currently EGDF is a dissemination partner in three FP7 projects. Read more…
Events
EGDF organizes regularly different kinds of events in Brussels and major game developer events. Read more…